Let's Get Serious About Your Health
My health and wellness courses will help you take control of your health and guide you to become the healthiest version of you. Your health journey starts here!
Start Your Health Journey
STARTS SEPTEMBER 11TH, DON'T MISS OUT!  
Join The 7-Day Total Body Reset Challenge!
Are you experiencing weight gain, belly fat, fatigue, stress, hair loss, acne, anxiety, mood swings, inflammation, bloating, constipation, allergies, or brain fog?
If you can relate to any of the symptoms above, it may be time to give your body a reset.
My Ready, Reset, Go 7 Day Reset challenge is designed to help your body renew and restore itself through clean, plant-based eating and healthier habits.
JOIN THE CHALLENGE
MEET YOUR HEALTH & WELLNESS COACH
Debbie Williams
My passion for helping people improve their health holistically first started when my older sister passed away from Lupus. After her death, I went on a crusade to figure out the root cause of most health ailments, and I was determined to help restore the health of myself and my loved ones.

For years, I suffered from digestive issues that would keep me sick many times throughout the year. It wasn't until I learned more about liver and gut health that I was able to restore my health holistically. Now, as an accomplished Board-Certified Nutritionist and Health & Wellness Coach, I am proud to share my findings and programs with you.
READ MY STORY
"I feel great as my whole family participated. My husband blood sugar was a lot lower. They enjoyed the fish dinner although they do not like fish. I lost 10 pounds."
- Marcia V.
"My energy is amazing, my gut feels great and I even lost that last little bit of baby weight that had been hanging around for over 5 years."
- Shareka C.
"I feel good because I noticed a reduction in inflammation I have been experiencing for over 10 years in my ankles. I didn't weigh myself but my husband commented that I had lost some weight."
- Felicia P.
ONLINE COURSES
The Digital Wellness Academy
Take control of your health with these comprehensive courses.
30-Day Liver Challenge
For 30 days, you'll commit to impactful changes to your diet and lifestyle.
LEARN MORE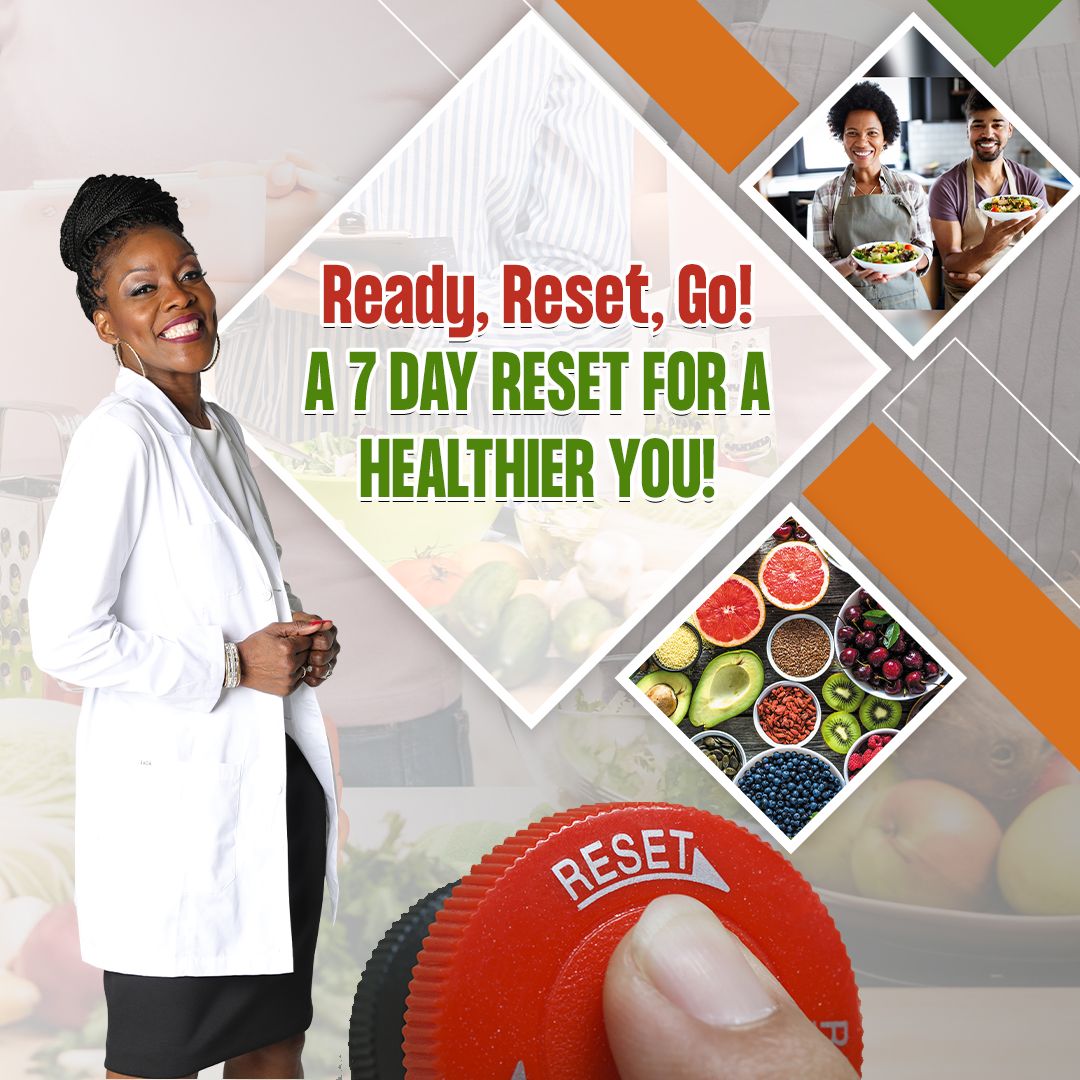 7-Day Reset Challenge
Transform your life, reset your health, and create healthier habits in just 7 days! 
LEARN MORE
7-Day Kick Your Sugar
This plan will help you curb your sugar habit and dive into healthier alternatives.
COMING SOON
21-Day Kick Your Sugar
Kick your sugar and salty cravings to the curb for good with this 21-day challenge.
COMING SOON
LET'S GET HEALTHY TOGETHER!
Get weekly health tips and recipes delivered straight to your inbox when you sign up!
You're safe with me. I'll never spam you or sell your contact info.